My Circus, My Monkeys
35 cm x 30 cm (13.8" x 11.8")
Tinted mortar, smalti, gold smalti, eco smalti, unglazed porcelain, marble, recycled glass tile.
2017
Fretwork
91 cm X 152 cm (36" x 60")
Tinted mortar, smalti, gold smalti, glass tesserae.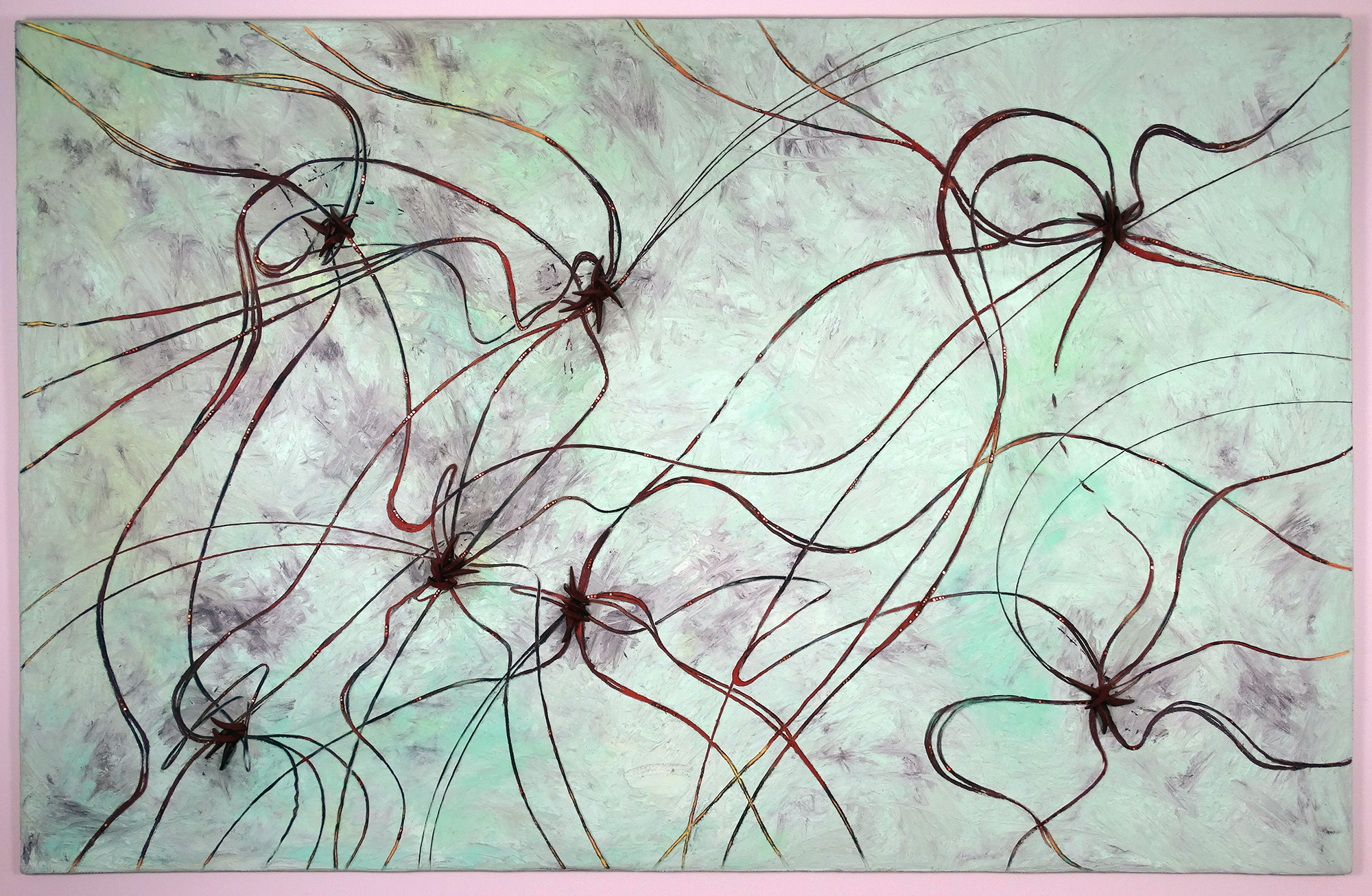 Self-threading
190 cm x 122 cm (75" x 48")
Tinted mortar, copper coloured gold smalti, kiln cones.
3rd Station of the Cross
Tinted mortar, smalti.
2017
Darkness with Scattered Light
Commissioned by ATB for the Edmonton Chamber Ball VIP event where attendees had the chance to place a dot on the work.
Completed January 2015.
ATB donated the piece to Wings of Providence Women's Shelter.